MARYLAND'S ULTIMATE BOWFISHING EXPERIENCE WITH CAPTAIN MARC SPAGNOLA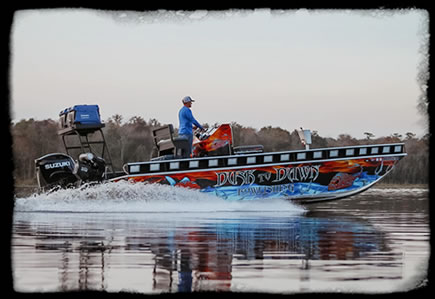 Get ready for the Ultimate Bowfishing experience on Maryland's waters with Dusk to Dawn Bowfishing. Whether searching the local river or lakes, or cruising the open water of the bay, you are sure to experience excitement, adrenaline, and tons of fun with no experience needed. Dusk to Dawn Bowfishing will guide you on one of the most addicting water adventures today and all equipment needed is provided for you. The only thing you need to do is come ready for a great time on the water with Dusk to Dawn Bowfishing!
Dusk to Dawn Bowfishing is owned and operated by USCG Captain Marc Spagnola who has been hunting and fishing Maryland's waters since he was a young boy. Marc was introduced to bowfishing by his cousin and at a young age they spend as much time as they could on the water chasing fish with the bow and sharing stories with friends and family. This passion for bowfishing led to Marc to start his own charter service, Dusk to Dawn Bowfishing. Captain Marc enjoys introducing new anglers to bowfishing and sharing his wealth of knowledge of this exciting and addicting sport. Bowfishing is fun and exciting for all ages, and it's a great opportunity for family and friends to spend time together on the water. Captain Marc strives to show his clients a great time on the water and looks forward to helping them enjoy the addicting and exciting sport of Bowfishing.
ABOUT THE DUSK TO DAWN BOWFISHING BOATS
Dusk to Dawn Bowfishing shoots from a 2072 Sea Ark boat that is fully customized and equipped. The primary power of the boat is a 140 hp Suzuki Outboard and also includes a 15 hp secondary motor. Our boat features a 80lb Minn Kota trolling motor to use when trolling the weed beds and has a fully custom fitted light bar with 18 Seelite 70 watt LED fixtures that give off 252,000 lumens of light. The lights and trolling motor are backed by 2 Honda generators that are extremely quiet and reliable ensuring all night performance while on the water chasing fish.
2072 SeaArk Hull with Custom Wrap
Custom Light Rails
Custom Bow Rack
Custom Raised Console
18 SeeLite 70 Watt LED Lights
Hydro-Turf floor pad for comfort
80lb Minn Kota Trolling Motor
140hp Suzuki outboard motor
15hp secondary motor
2 Honda generators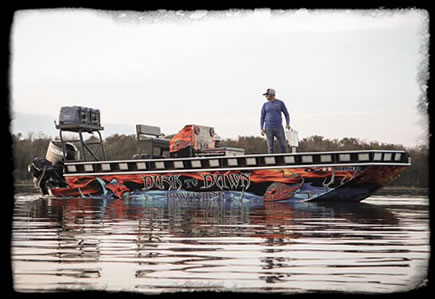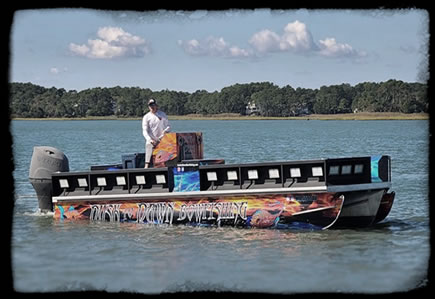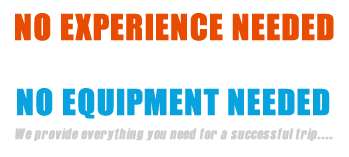 DUSK TO DAWN FEATURED VIDEO!!!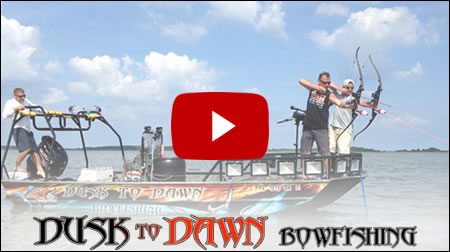 Click Here to view more Dusk to Dawn Bowfishing Videos and Pictures
BOOK A MARYLAND BOWFISHING TRIP!!!
DUSK TO DAWN BOWFISHING PARTNERS…